For your event, faith-based, non-profit or community organization.

With his diverse knowledge, talents and vast experience combined with his humor and story-telling abilities, Brian Figeroux, Esq delivers compelling keynotes on topics such as: • Leadership • Empowerment • Workplace Policies
• Law and Relationship Management
Our keynote speaker Brian Figeroux is an attorney, writer, internationally renowned Civil Rights & Immigration strategist, legal analyst, professor, publisher, and radio host.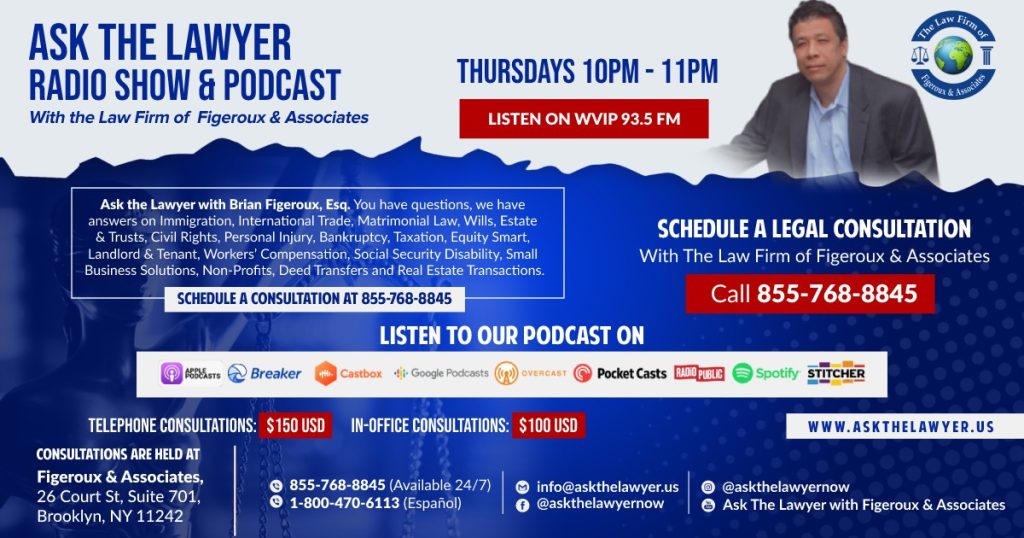 The Law Firm of Figeroux & Associates and NACC, AAICC & HAICC, Chambers of Commerce have partnered to provide speakers on business, legal, and general information to the general public. Lawyers are business professionals available to speak on various legal and business issues of interest to educational, business, civic, professional, and social groups. The field of law and business has well over 100 different subject matters that can provide a lively, informative discussion for groups. Examples include but are not limited to: rights and responsibilities as an employer/employee, child custody and support, basics of wills and estate planning, planning for retirement, buying, selling, or starting a small business, discrimination and Americans with Disabilities Act (ADA), immigration, zoning and more.
Your event is an investment in developing better leaders, teams, and culture; we take that seriously. With more than 26 years of experience providing speakers at hundreds of events, we choose relevant speaker(s). We also tailor materials that are appropriate on the platform and will be best suited for your group. The right speaker and topic — both can make you shine.